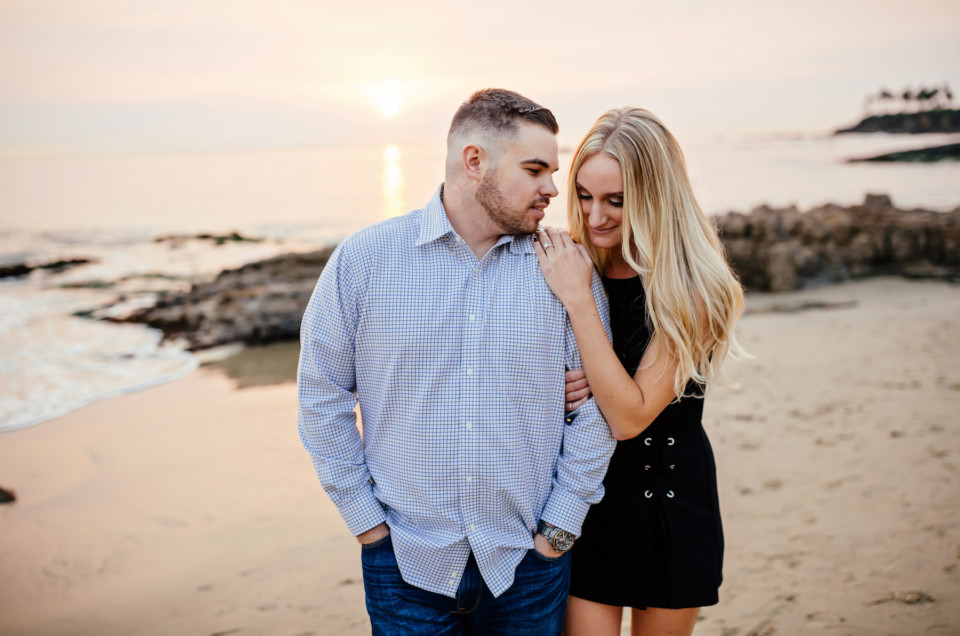 5 Tips to Nail Your Engagement Photos
Capturing those happy moments when you have first decided to get married is a special time indeed. You may want to book an engagement photoshoot to create some amazing memories for yourselves, or, perhaps, you want to make your engagement announcements the best they can be. Whatever your reasons for booking an engagement photoshoot, here are some tips to make sure you nail those engagement photos.
Five tips for your engagement photoshoot
You might be nervous, excited, and feeling a whole range of other emotions before your photography session. Here are some great tips to get you prepared for and make the most of your day.
Get that ring shot. Within your set of photos, you will definitely want a shot of the engagement ring. Holding hands and a proposal pose are great ways to capture the essence of the engagement and showcase that beautiful ring.

   

Use signs or messages. A chalkboard or a written sign are a beautiful way to give details within your photographs. Perhaps you want to use a prop from home or one of the photographer's own.

   

Loving close ups. It's all about the happy couple, so try to capture that happiness. Close ups of you looking at each other, kissing and laughing are all great moments for your engagement photographs. A good engagement photographer will direct these poses for you.

   

Dress to impress. Choose your outfit carefully and be mindful of the setting of the shoot, too. Neutral and complementary shades are usually best and avoid logos or wording that will distract from the people in the photograph. You may be advised by your photographer before the shoot.

   

Be relaxed and be yourselves. You will keep these photographs forever, so you want to make sure your personality shines through. It can be hard when you are not used to having your picture taken but try to be as natural as possible for the best results. 
Nailing those engagement photographs
To make sure you get the best pictures, you need to choose from the Best Engagement Photographers Orange County, so make sure you choose your photographer carefully. Do your research and find photographs in the style and locations that you would love your own photographs to be like. Then have a conversation with your Engagement Photographer Orange County and find out what they can do for you.
Your photographer will help you prepare for your shoot but having an idea before you book will give you more confidence and make it easier to explain what you want. Follow these five tips to get the best out of your engagement photographs, coupled with the best photographer, and you will create the perfect set of engagement photographs to share and treasure forever.
---
You might also like